Newsletter: March 2022
MARCH 22, 2022 –
A Word from our President
It's difficult to write this month's message to you. We seem to be in a constant state of fear and tragedy. First Trump, then COVID, then Truckers and now war, and all out of our control. It's no wonder that streaming services are doing brisk business.
All the while our climate crisis, inequality and Indigenous reconciliation needs aren't going away. More than anything, they cry out for more.
So we need to put our heads down and keep moving. As comedian Tina Fey says, "Say yes, and we'll figure it out afterwards."
And that's what we are going to do at Small Change Fund.
– Burkhard

Welcome, Sabah!
We are excited to welcome Sabah to the Small Change Fund team as Climate Action Ontario organizer. Sabah is working on our campaign to push for emergency climate action in Canada.
Before this, Sabah travelled worldwide as a wildlife biologist and educator. Upon moving to Canada, Sabah's focus shifted to the impacts of pollution and climate, with a particular emphasis on correlations between climate change and existing patterns of inequality. Sabah is a certified rescue diver and Emergency First Responder.
Movement Against Paving Over Nature and Farmland 'Sprawls' into Orillia, Peel and York
After two successful campaigns opposing urban sprawl in Hamilton and Halton, we are taking on the bulldozers in Orillia, Peel and York Region.
We are protecting green space and critical farmland from annexation and holding firm the urban boundaries in these regions. Ontario can't afford to lose more farmland, especially with skyrocketing fuel prices and global food insecurity. As the climate crisis demonstrates, saving green space and promoting sustainable communities are critical for the future of our children.
Chief Pesto Maker
Caedmon, Chief Financial Officer for Small Change Fund, is a multi-talented individual. Not only is he responsible for keeping our books in shape, he's also a master at making pesto! His family makes roughly 2 litres of the tasty sauce each summer.
Gardening for Good
We are helping to set a precedent to protect Canadians' rights to naturalized gardens, starting with an appeal to save one such garden in Smiths Falls, Ontario. Bylaw enforcement directed our partners to remove the valuable habitat space created through their naturalized gardening efforts. A successful appeal will save this natural space and empower Canadians nationwide to pursue their dream of planting a healthy, natural garden.
Click here to view some beautiful pictures of the naturalized garden we are working to save.
Protecting the Beaver Valley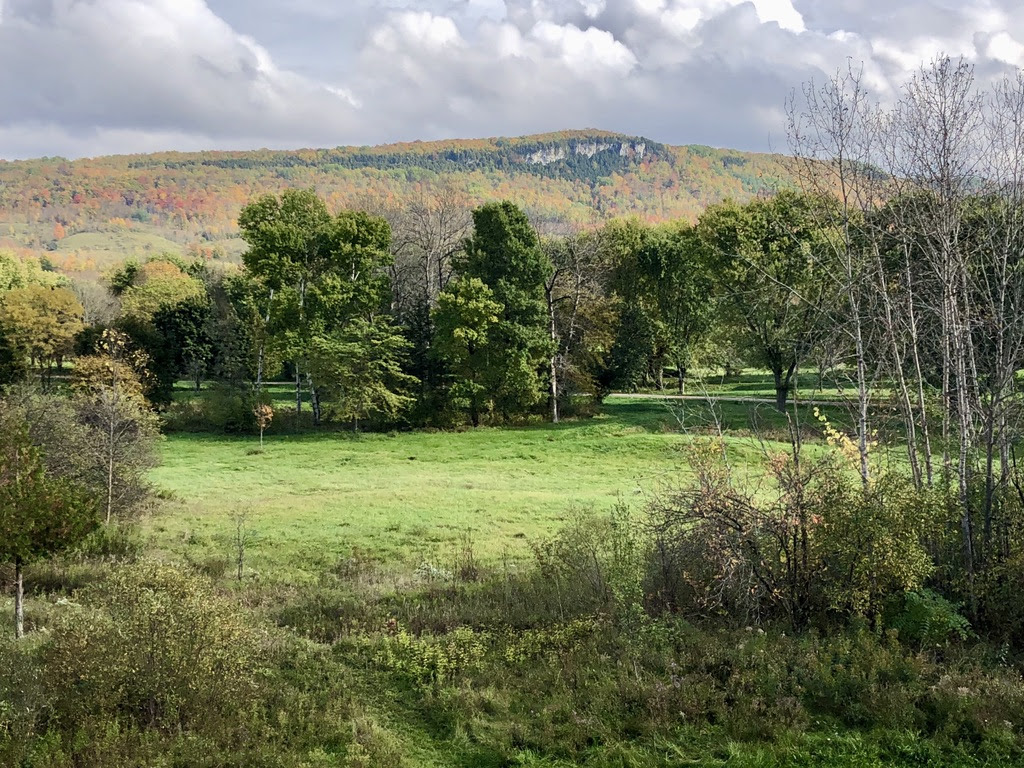 133 acres of combined greenspace and farmland are at risk of development in the heart of the Beaver Valley, part of the UNESCO Niagara Escarpment Biosphere Reserve, south of Georgian Bay in Ontario. We are partnering to save this land and preserve the ecological integrity of the area.
Opposing the Bradford Bypass in Ontario
Are you sick of the Bradford Bypass proceeding like its "business as usual" when nothing about the climate crisis suggests our "usual" approach is still acceptable? Us too. Help us defeat this ill-conceived proposed highway which threatens our environment, our health and our provincial treasury.
The Bradford Bypass is a proposed highway connecting Highway 400 and Highway 404 in the County of Simcoe and the Regional Municipality of York, Ontario. 60% of the proposed route is Greenbelt land.
Small News Bites
Halton Regional Council voted 15:9 against urban boundary expansion, saving 5,200 acres of prime farmland in the Halton Region of Ontario.
Congratulations to Lynn and Dora, the winners of our Greenbelt Book Giveaway!
Dan Hendry, Project Director of the Youth Transit Project, is on the move. Recently, he has spoken to transit agencies in Edmonton, Winnipeg and Quebec City about getting more youth on buses and trains.
Our natural burial project ensures that Ontarians have the eco-friendly option of natural burial. Check out this recent Facebook ad:
We hope everyone is enjoying the start of spring!
Sincerely,
The Small Change Fund Team